News
---
December 19, 2019 1:01 pm
Percolator are playing 2 dates in Cork in the first half of 2020. Delighted to announce a doubleheader with No Spill Blood on Saturday 22nd February in The Kino, Cork City plus a festival date at It Takes A Village on the weekend of May 8-10th.
Get your tickets here:
ITAV | Trabolgan – https://uticket.ie/event/it-takes-a-village-2020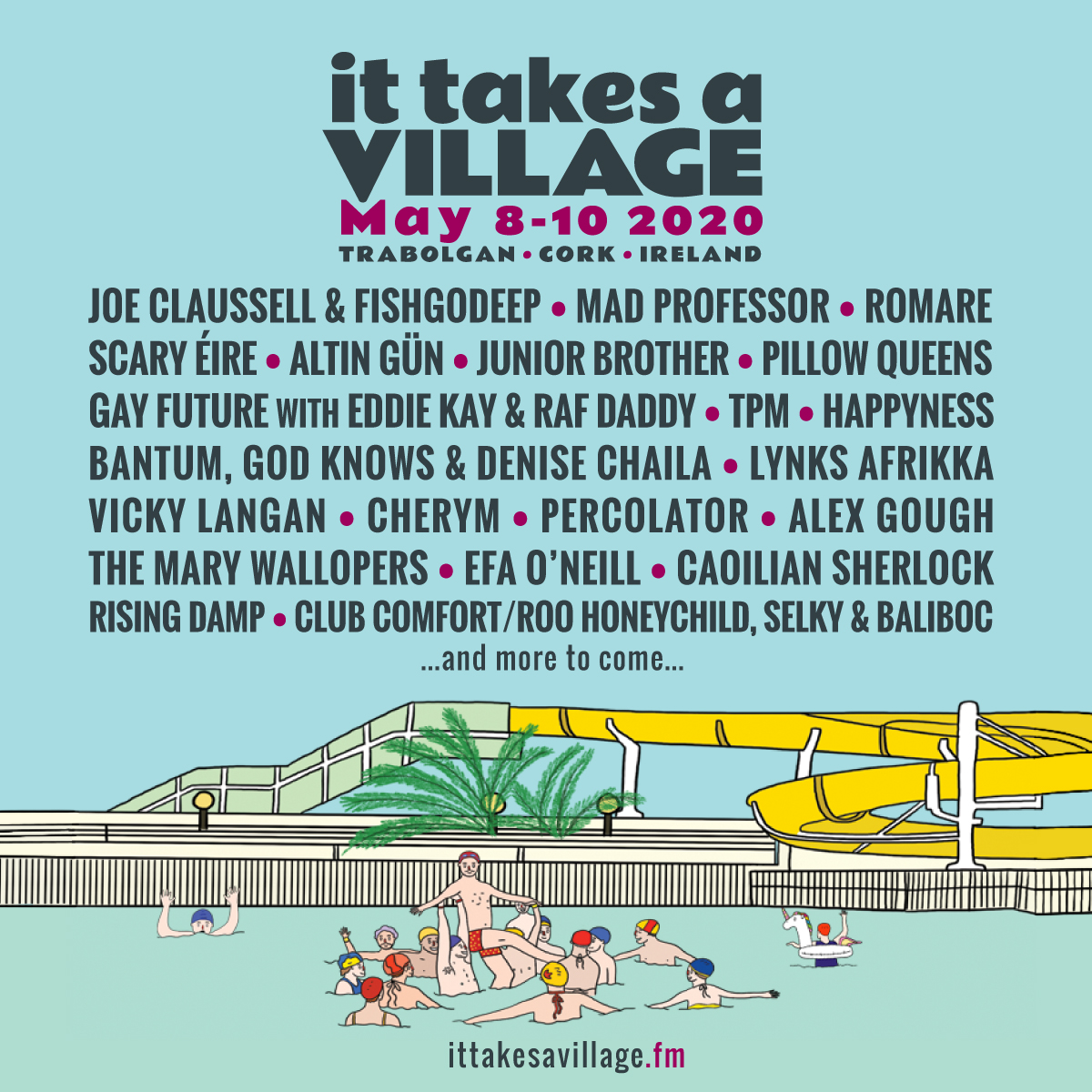 ---
October 10, 2019 10:18 am
The Altered Hours play a bunch of dates with Fontaines D.C next month. Most dates are sold out. Limited tickets available for the shows in Nantes & Barcelona.
Friday 1st November – Cool, Madrid, Spain  *SOLD OUT*
Saturday 2nd November – La 2 De Apolo, Barcelona, Spain
Monday 4th November – Die Kantine, Cologne, Germany  *SOLD OUT*
Tuesday 5th November – Bi Nuu, Berlin, Germany  *SOLD OUT*
Wednesday 6th November – Paradiso Grote Zaal, Amsterdam, Netherlands *SOLD OUT*
Sunday 10th November – Le Bataclan, Paris, France  *SOLD OUT*
Monday 11th November – Stereolux, Nantes, France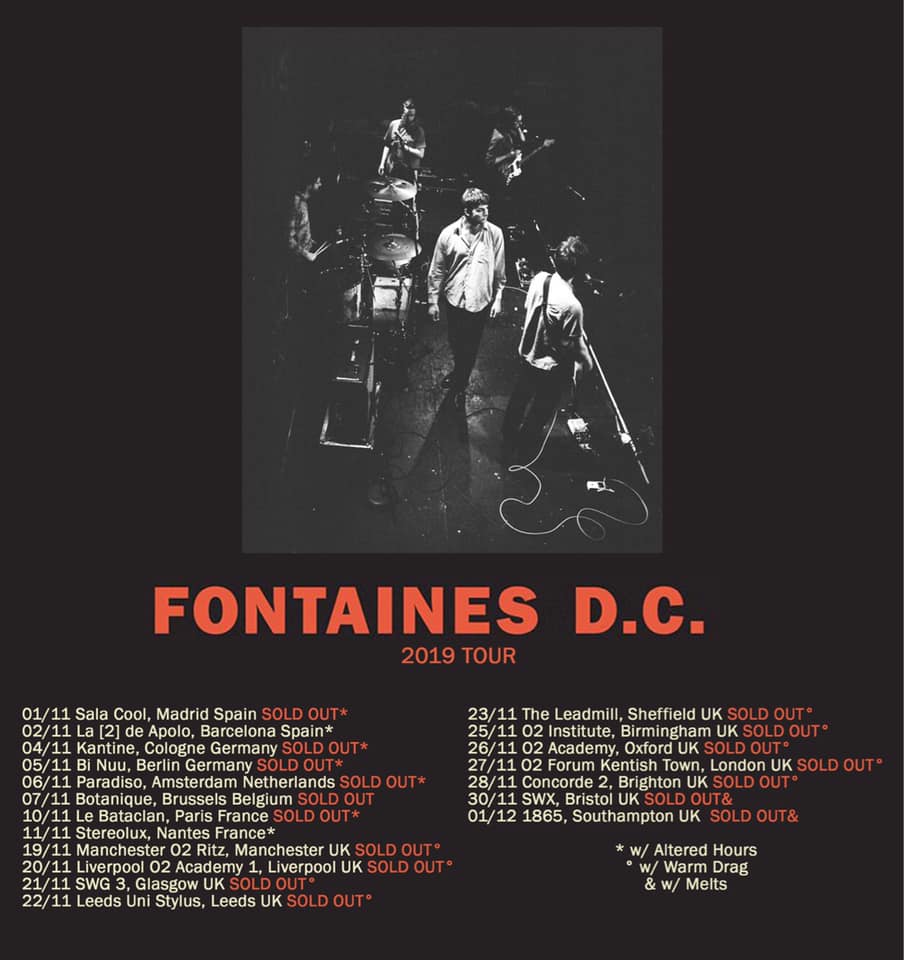 ---
May 16, 2019 10:52 am
Listen back to Groovers Corner from May 13th. The show features 'Woo' & 'Becoming An Earthworm' from a Studio 8 session plus Dan Walsh in conversation. Listen back here:
---
April 4, 2019 12:36 pm
Thanks to the good folks at The Thin Air for hosting a stream for 'No Man Can Tell'
Listen in full here:
Order the LP/ Digital here:
http://penske-recordings.com &  https://fixity.bandcamp.com

**OUT FRIDAY 12TH APRIL**
Stockists
Cork:
Bunker Vinyl – 1 Camden Place, Cork
Music Zone – Douglas Village Shopping Centre, Cork
Plugd Records – The Roundy, 1 Castle Street, Cork
Dublin:
Freebird Records – 15A Wicklow Street, Dublin
Optic Music – The Big Romance, 98 Parnell Street, Dublin
Limerick:
Steamboat Records – 4 Steamboat Quay, Limerick
United Kingdom:
Norman Records – Unit 20, Croydon House, Croydon Street, Leeds
Waterford:
Dive Records – 12 John Street, Waterford
---
March 15, 2019 12:55 pm
Fixity launch dates:
Friday 12th April – Plugd Records, The Roundy, Castle Street, Cork
Saturday 13th April – The Rogue Gallery & Studios, Michael Street, Waterford
Saturday 20th April – No. 58, Upper Main Street, Letterkenny, Co. Donegal
Thursday 25th April – The Black Gate, Saint Francis Street, Galway
Friday 26th April – Record Room, The Commercial, Catherine Street, Limerick
Saturday 27th April – Mullarkey's, Church Street, Clifden, Co.Clare
Thursday 2nd May – Anseo, Camden Street, Dublin
Saturday 4th May – Levis' Bar, Main Street, Ballydehob, Co Cork
Sunday 5th May – New River Studios, Eade Rd, London N4 1DN, UK
Stockists:
Cork:
Bunker Vinyl – 1 Camden Place, Cork
Music Zone – Douglas Village Shopping Centre, Cork
Plugd Records – The Roundy, 1 Castle Street, Cork
Dublin:
Freebird Records – 15A Wicklow Street, Dublin
Optic Music – The Big Romance, 98 Parnell Street, Dublin
Limerick:
Steamboat Records – 4 Steamboat Quay, Limerick
United Kingdom:
Norman Records – Unit 20, Croydon House, Croydon Street, Leeds
Waterford:
Dive Records – 12 John Street, Waterford
---