News
---
December 8, 2017 3:32 pm
Peccolator & The Jimmy Cake both feature in the top ten Irish tracks of the year. Percolator – Crab Supernova clocks in at #7 & TJC – Tough Love Part I makes it to #2.
The Jimmy Cake – Tough Love LP
" it's another remarkable achievement from a band still at the peak of their powers after a decade and a half" – The Thin Air
Percolator – Sestra LP
"Percolator occupy the spaces between subgenres, from dream-pop & shoegaze to krautrock, and some pastoral Canterbury prog along the way. Let Sestra wash over you" – The Thin Air
---
December 6, 2017 1:59 pm
http://clashmusic.com/news/premiere-the-altered-hours-open-mind
Available on limited edition pink vinyl plus standard black vinyl editions.
On My Tongue | Open Wide | Over The Void | Hey No Way
Pre-order here:
https://thealteredhours.bandcamp.com/album/on-my-tongue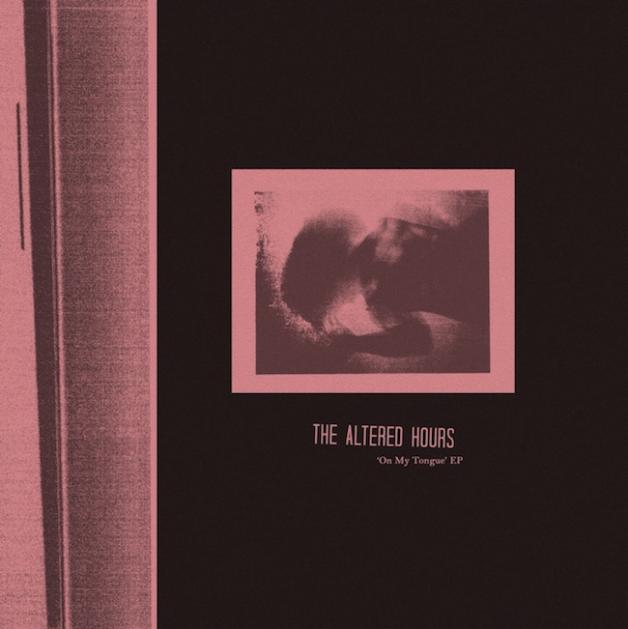 The Altered Hours have announced details of a new EP 'On My Tongue', set for release in early 2018 on Art for Blind/Penske Recordings.
'Open Wide', the first single taken from the EP, opens with a bare tambourine and synth drone, before the band's full force kicks in to introduce the guitar's enchanting riff. Cathal MacGabhann's relaxed vocal is alluring; Elaine Howley's whisper echoes; while the keys swell to solidify the song as beautifully crafted. While the lyrics explore the fragmentation of morality, musically 'Open Wide' exemplifies the band's elementary approach to instrumentation, producing a sonic texture that is at once simple and potent.
After a year's worth of touring in support of their debut album 'In Heat Not Sorry', the band headed for Dublin's Bow Lane Studios, where over the course of three days they produced a fast-paced and grittier recording to their debut. Clocking in at just 15 minutes, On My Tongue is a window into the rock and roll heart of the group; a side they plan on delving into even deeper with their second album.
The band have now announced a string of dates across Europe.
Thursday 1st February – Rosin Dubh – Galway, Ireland
Saturday 10th February – Seoda Shows 5th Birthday, Kasbah Social – Limerick, Ireland
Saturday 10th March – Night & Day Cafe – Manchester, UK
Tuesday 13th March – The Shacklewell Arms – London, UK
Friday 16th March – Supersonic – Paris, France
Thursday 29th March – DBD Vevue – Dublin, Ireland
Friday 30th March – Regional Cultural Centre – Letterkenny, Ireland
Saturday 31st March – Menagerie – Belfast, UK
Friday 13th April – It Takes A Village Festival – Trabolgan, Co. Cork, Ireland
---
November 9, 2017 10:44 am
Percolator announced to perform at the always excellent Quarter Block Party in Cork City.
More information over at Nialler9 Blog here:
---
August 9, 2017 8:57 pm
"Where so many of their domestic, primarily instrumental contemporaries err towards a heartstring-tugging bombast that relentlessly, oft-interminably, build and build towards a point of mania characterised by little else than its bigness – The Jimmy Cake, in their experience and acumen, realise hidden depths are most potent when revealed through listener concentration rather than shoved down the proverbial gizzard"
---
July 31, 2017 4:57 pm
Here is a special show recorded in a few visits to Guerrilla Studios in Dublin. Special thanks Spud and Ian and the contributors The Jimmy Cake, Lankum, 10past7, Katie Kim, Percolator and sessions by Rusangano Family and Fixity.
You will hear::
Lankum :: 'The Tri-Coloured House' (Guerrilla Session)
Lankum :: 'Lullaby'
Katie Kim :: 'Beautiful Human'
Katie Kim :: 'Day Is Coming'
The Jimmy Cake :: 'Death Can Fuck Off'
Percolator :: 'Kim Chi'
Lankum :: 'What Will We Do When We Have No Money' (Guerrilla Session)
Russangano Family :: Guerrilla Session
Fixity :: Guerrilla Session
---